WOW it's been a long time since I've participated in any kind of blogger awards, and I forgot how much fun they are.
The Sunshine Blogger Award is given to those who are creative, optimistic and inspiring, while spreading sunshine to the blogging community. I would like to thank PoojaG from lifesfinewhine and here's her original post: Sunshine Blogger Award.
The rules:
Thank the Blogger who nominated you in a blog post and link back to your blog.
Answer all the (12) Questions The Blogger asked to your blog.
Nominate up to 12 new blogs to receive the award and write them 12 new questions.
List the rules and display the Sunshine Blogger Award logo in your post or on your blog.
Here we go!
What is it about writing that you enjoy?
I guess I've always been attracted to mystery, and as a writer I could choose to write anything, and have it not effect my everyday life with others. I can be anyone and do anything when I'm writing!
What sparked you to start and keep your blog?
I started my blog on a whim after having a conversation with my sister, and I kept it because I really love blogging, and I didn't want to feel like I had failed or given up on something.
If you could travel anywhere, where would you pick and why (can be fictional)?
I would sail around sunny and tropical islands for the rest of my life. Yo ho, yo ho, a pirate's life for me!!!
What do you like to listen to when you write?
It's a wide range of jazz and swing, to pop and EDM music with classic county in between. Honestly, I can write to anything, well, except podcasts, there's too many words already!
You are stranded on a deserted island. Excluded one religious text, you can have as many books as you like, but only one author. What author do you have with you?
Robert Louis Stevenson, Ernest Hemingway and a Bible will get me a long way. And if I had someone to share them with, I could go even further.
What is your favorite movie?
Casablanca. It's a classic movie that the whole family loves, and we quote it all the time!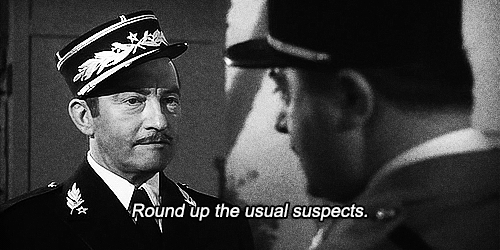 It's been a long tough week. You finally have some time to yourself and you decide to write. You go to a local coffee shop. What do you order?
Caramel anything! I don't care if it's hot or cold, if it has caramel in or on it, I'm getting a large!
(Me when I'm drinking coffee, but then remember I have more work to do)
Here are the nominees I could think of so far:
And you! (If you would like to accept this award, comment below and link back to this blog post.)
And here are your questions:
If you had to, who would you like to get marooned with?
If you got a million dollars right now, what would you do with it?
Would you want to be a singer or a dancer?
Favorite time of the day?
Why did you start a blog?
Would you rather travel on boats or planes?
Name one of your favorite words, and why?
Do you have a movie that connects you to your childhood, what is it?
I hope you enjoyed reading! I'm looking forward to reading everyone's answers soon!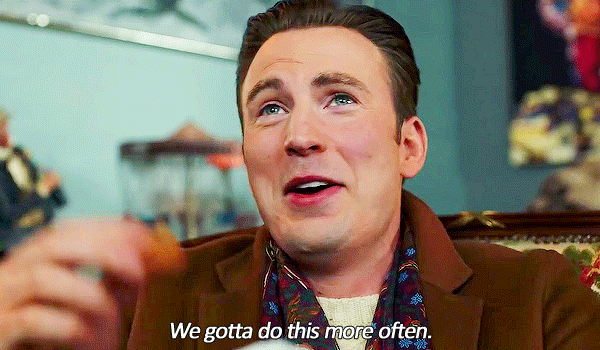 Connect with me on: FACEBOOK | CONTACT PAGE (email) | INSTAGRAM | Become A Patreon Today and Support Me with Once-a-Month Payment